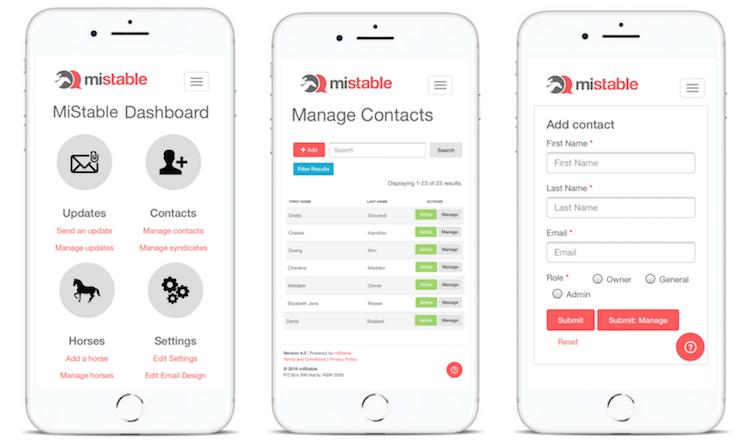 Keep your miStable account up to date while you're on the go!

Our fast and highly responsive Dashboard enables you to:

Add and manage your Contacts.
Add and manage your Horses.
Simply Send an Update.
Retrieve your Sent Messages.
Access all the other great features your miStable Dashboard has to offer.
No worries! All this functionality from the palm of your hand.


Login to your account at www.mistable.com to access your mobile friendly Dashboard.