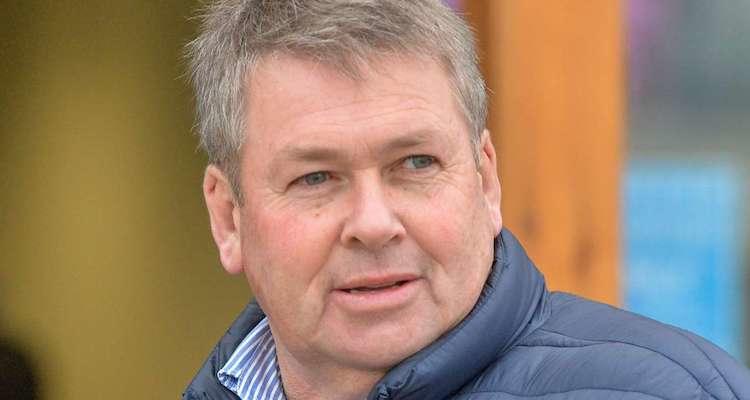 A chat with Pat - PG Carey Racing
"PREPARATION, PLANNING, PATIENCE AND THE RIGHT ENVIRONMENT ARE ALL VITAL INGREDIENTS FOR THE WELL BEING AND SUCCESS OF THESE ELITE, PROFESSIONAL, EQUINE ATHLETES."
Pat Carey is a prominent Group 1 winning trainer, he began working with Melbourne Cup winning trainer John Meagher from the age of 12 and has been an important part of the racing industry ever since.
PG Carey Racing started out the year with being successful in purchasing cracking fillies at the Karaka and Sydney classic sales and a colt at the Melbourne Premier sale. Lots to come from these purchases in the near future!
2018 has already seen strong successes on the track for the PG Carey Racing team. Music of the Night (Pierro/Moonlight Music) with a powerful win in the Andy McMillan Memorial Plate over 1400m at racing.com Park. Tuskar Brook (Hinchinbrook/Stratance) scored a very encouraging win in the MC Signs Plate at Moonee Valley. Toan Thang gave a well deserved win for owner Steve Watkins in the Mason Park Funerals handicap. Hellava Babe was a strong winner of the Clanbrooke Racing handicap at Sandown. Most recently, On 6th Jun 2018 at Sandown Lakeside, Florida Keys scored her most significant win to date, getting the money in the $35,000 Ladbrokes Back Yourself Handicap. She has since retired to the breeding barn and looking forward to a date with Nature Strips sire Nicconi.
Pat holds an A-Grade trainer's licence and has a long list of training achievements, including GR1 wins in the VRC Oaks, Australian Derby, The BMW, and QTC Oaks, as well as wins in many other high profile races. Cheryl has been involved in racing all of her life, and is the Racing Manager for the team.
In 2005 Pat and Cheryl chose Mornington as the ideal training centre to complement Pat's Training Style. Epsom Lodge Training Complex, is a private stable, situated 200 metres from the race course. With their three children, Mark, Mandy and Shaun along with Cheryl who is Pat's right hand man and Racing Manager along with Cheryl's brother Paul the PG Carey Racing Team is a real family affair.
From a Lifestyle point of view The Carey's have a saying "Seaside village atmosphere, boutique restaurants with City access."
Pat is well respected within the Industry, among owners and peers alike. Attending regular Industry meetings and is an integral part of the Australian Trainers Association, also helping mould the careers of apprentices and other senior jockeys.
Above all, Patrick Carey has the confidence, resources and the back up of a personal support team that he knows will ensure ongoing success in the future for both horse and clients.
"We believe we have assembled a committed and experienced team of professional staff who treat each horse as an individual, and create an environment that allows each horse to reach it's maximum potential."
Find out more www.patrickcareyracing.com.au