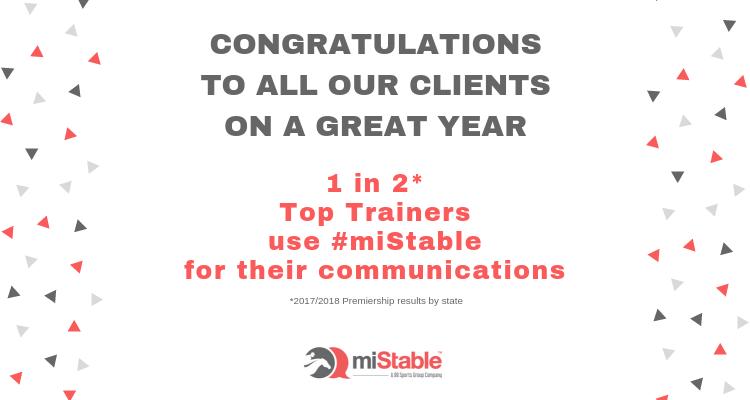 1 in 2 Top Trainers use miStable
Last week saw the start of a new premiership season but we'd like to stop for a moment and congratulate every trainer, every team and every connection on an amazing year in racing!

The work-hours might be classed as unfriendly and the dedication required "out of this world" but it is the passion each person brings to their stable that makes this a community of great people and animals alike.
We'd also like to individually congratulate our clients who made up the top trainers in the country!