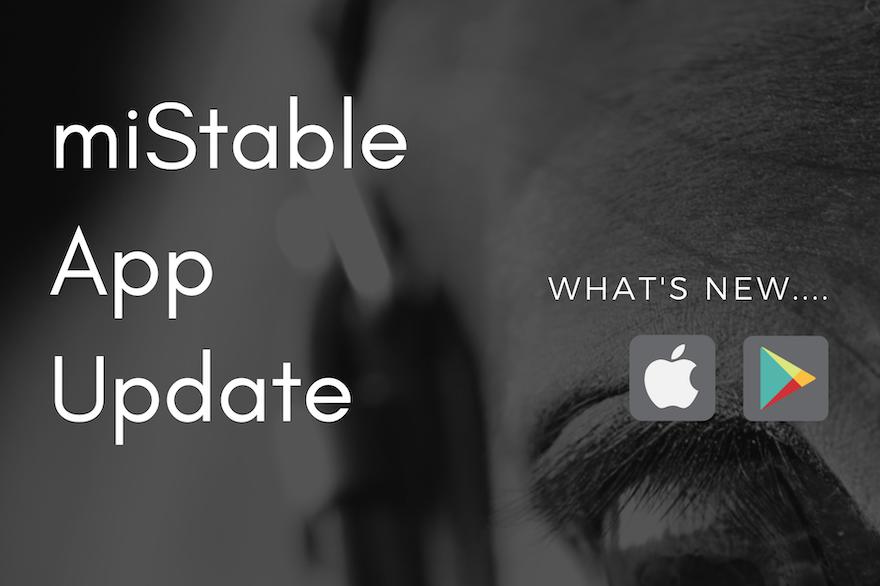 App Update | Send Multiple Images Per Horse Report
WHAT'S NEW IN THE APP!
Download the new miStable app to enjoy the benefits of sending multiple images per update.
WHAT'S COMING.....
Add/Edit Contacts
Add/Edit Horses
Send multiple forms of media in a single horse report.
UPDATE YOUR APP
Click on the links below to update your miStable app.
App Store
Google Play
We look forward to delivering you these new features very soon.
In the meantime, if you need any assistance with your miStable account, please don't hesitate to get in touch 03 9023 1589 or email support@mistable.com
Cheers,
Ali, Scott and Jac