miStable App Update 3.0.10 | Available Now
miStable App UPDATE now available
on the App Store and Google Play.
Version 3.0.10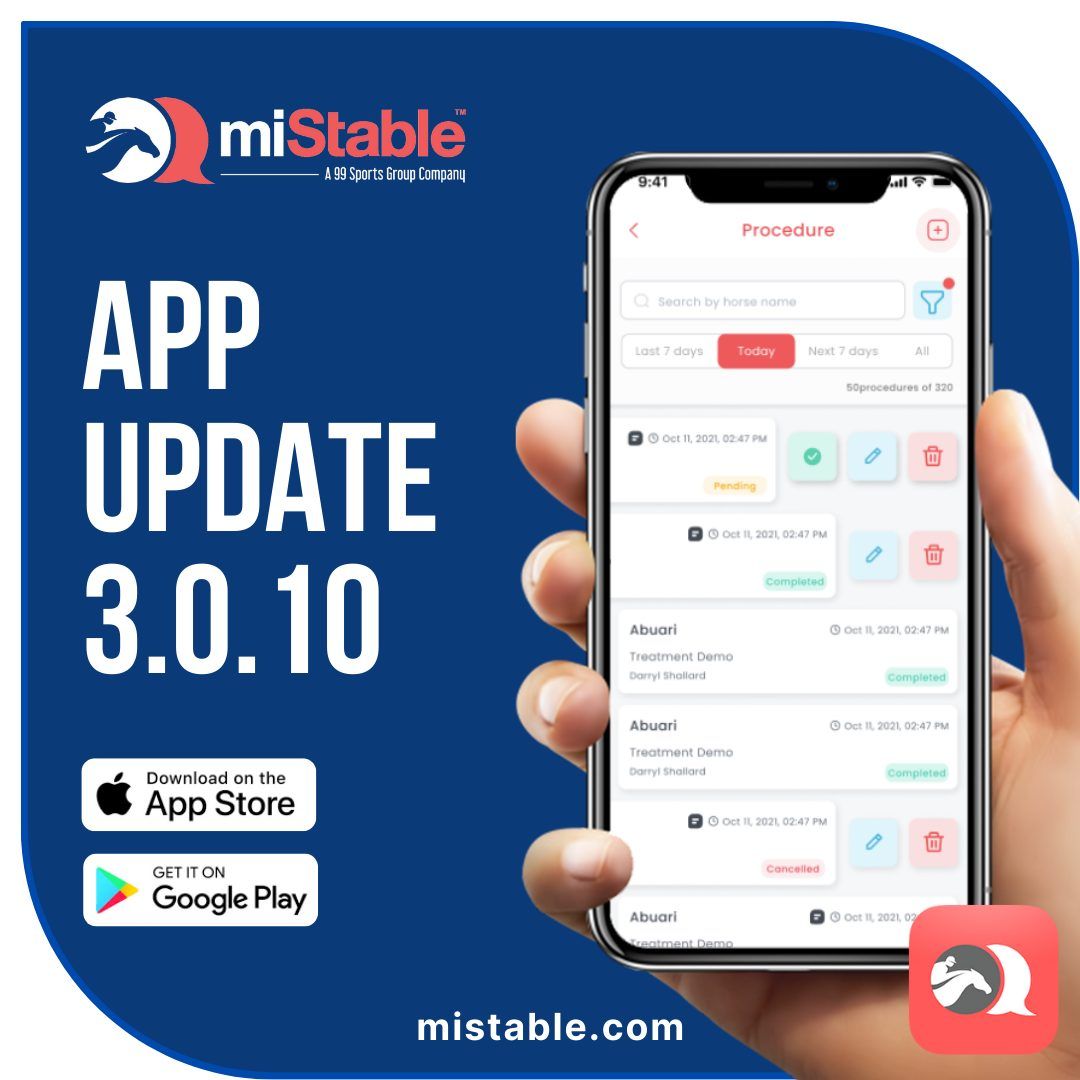 WHAT'S NEW
Assign Procedures and Work as Billable items syncing directly to your expenses.
Upload multiple attachments to a Horse Record.
Search Sent Messages with filters.
Add/Edit Work and Raceday Gear.
Reduce app load time and increase speed.
UI and Performance improvements.
HOW TO UPDATE YOUR APP
You may already have opted in for automatic app updates and now have miStable Version 3.0.10 on your device.
If not, please click on your store link below to update your app.
App Store - click here
Google Play - click here
Please note: When using the app for the first time, please accept prompts to access photos,
videos and microphone. Please also accept to receive notifications so we can
share tips and tricks on using the app.
---
Should you have any questions or need assistance, please don't hesitate to get in touch 03 9023 1589 or email support@mistable.com