miStable | App Update 3.0.9 Available NOW!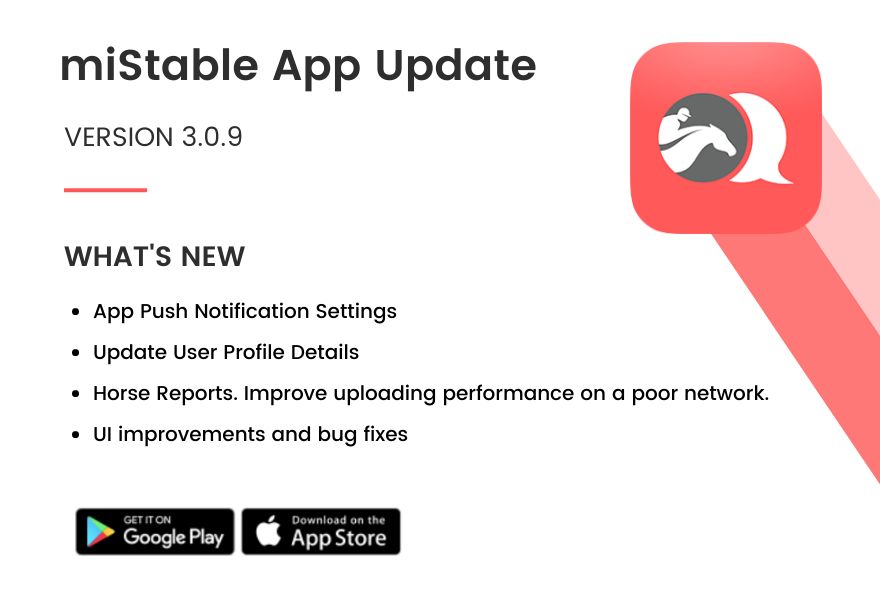 Click on the links below to update your miStable app to Version 3.0.9 in either Google Play or the App Store.
App Store - click here
Google Play - click here
NB: If you already have automatic app updates ON in your phone settings, you won't have to do anything. Alternatively, click UPDATE to get the latest app version.
Should you need assistance, please don't hesitate to get in touch support@mistable.com