How to Send a Pre Race Report from the miStable App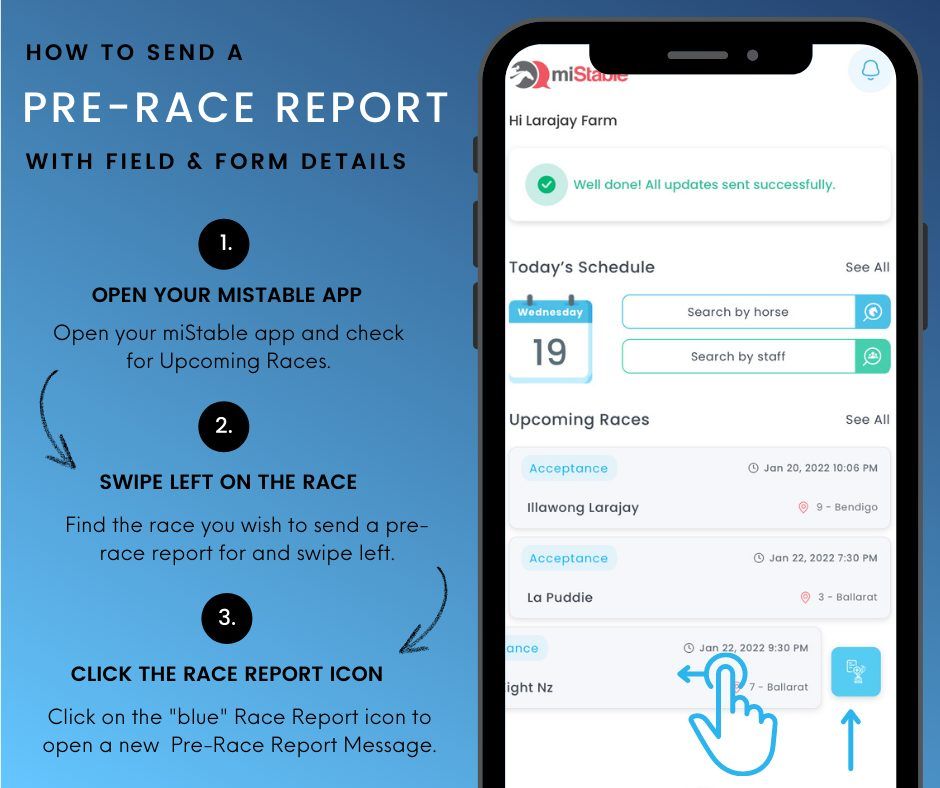 Quickly inform your owners with a pre-race report created in the new miStable app.
Swipe left on a listed Acceptance to create the report. Race Fields will automatically embed within the report, so all you need to do is add a message, audio, video and/or images.
Watch the How to Send a Pre Race Report Video - click here